It's slimline week over at Brutus Monroe and our wonderful team is showcasing beautiful slimline card and envelope designs featuring Brutus Monroe stamps and stencils!
My design inspiration this week is my all-time favorite technique which I have featured so many times before. It's quick and easy and the results are always beautiful. For this technique I am using the Love You Floral Stamp set. This is a beautiful stamp set with detailed florals and wonderful scripty sentiments.
I cut down a piece of watercolor paper to 8.5″ X 4.25″ to fit into my regular size Misti. Since the stamp set had floral clusters on opposite corners meant for an A2 size card, I had to try to make it so that it would fit into a slimline card. I could have cut up the stamp and lined it up that way, but decided to just mask the one side before stamping.
After lining up one cluster on one corner, I closed the door on my Misti, then inked up the one cluster with Brutus Monroe Embossing Ink. I took care to mask the other flower cluster before inking. I used the Gilded Gold embossing powder and heat embossed the image. I then proceeded to do the same with the other side but this time moving my stamp to the lower portion of the Misti.
After they were all stamped and heat embossed, I then took out my Brutus Monroe Sparkle Aqua Pigments and dropped color onto the images. I used red and yellow for the flowers and green for the leaves. Then I sprayed the watercolor panel generously with water. I took my paintbrush and guided the color around the images. I let them flow into each other but not too much. I also used a paper towel to dab off the excess. For the background, I used the purple aqua pigment with the same method as above. In order to lessen the brightness of the purple, I used some water downed black pigment over it.
Then I took the Gilded Gold Aqua Pigment and splattered it all over the panel.
I used the "You're Gonna Make it" sentiment using the same Gilded Gold Embossing Powder.
To finish off the card, I dragged the embossing ink pad all over the sides of the card and then applied the Gilded Embossing Powder then heat set it.
THE ENVELOPE
I could have used a white slimline envelope but I thought that a dark blue one would be a better match. I did not have a dark blue slimline envelope in my stash so I decided to make my own using only a 8.5″X11″ piece of blue cardstock following a pattern in a Youtube tutorial by Jenny Card Designs which was so generously shared in the SLIMLINE CARD ADDICTS Facebook group.
I stamped and heat embossed the front of the envelope using the same technique as I did for the card. I also splattered the envelope with the Gilded Metallic Aqua Pigment.
Thank you so much for dropping by my blog! Hope you were inspired!
'Til next time!
❤️
Anna
Thank you for visiting my blog. I truly appreciate it! You can also find me on Instagram, YouTube, Pinterest and Facebook.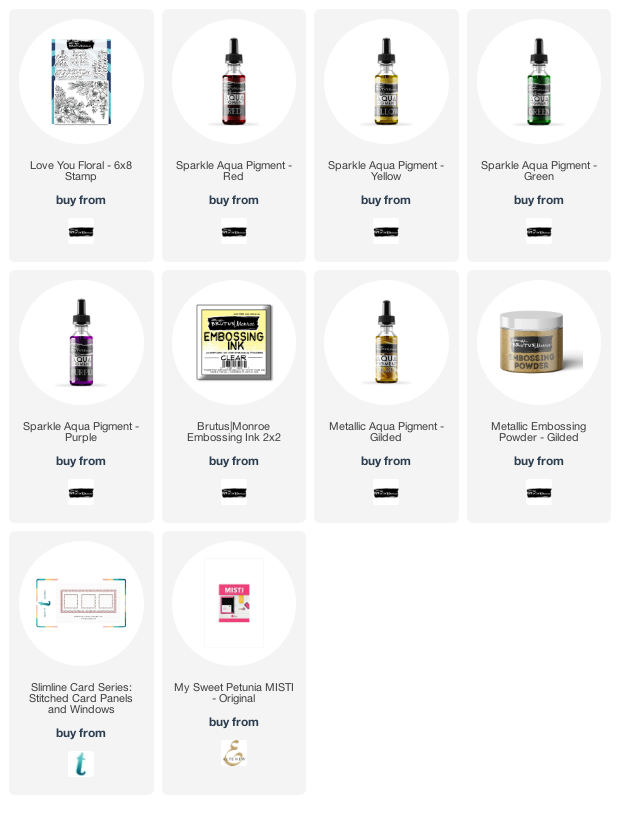 Note: I am affiliated with some online stores including Altenew, Concord & 9th and Hero Arts. If you use any of the links above, I get a small commission from these wonderful shops at no extra cost to you. Thank you for your support!