Last night I watched the wonderfully talented and kind Jennifer Mcguire show us how to use the Gina K wreath builder on stencils. I was, as usual, blown away by her creativity. I do not own a wreath builder stencil to recreate the technique. There are a lot of tutorials on YouTube to DIY one, but my usual impatient self just did not want to go through all the effort. 😜 Besides I'm waiting on actually buying one from Gina K because there's so much more you can do with it! In the meantime, I came up with my own version which I will share with you today. And with Father's Day fast approaching, this was a perfect technique for a Father's Day card.
First you will need a grid mat, preferably glass to make the ink blending so much easier. If you do not own a grid glass mat, you can try it on your regular cutting mat and just do some masking to protect it.
Using a thin washi tape, and using the Centerpoint of my mat, I charted the dimensions which was 4″x4″ square. Then I used a 4″x4″ piece of cardstock to chart out the square on the diagonal.
Thats it! Then, I was ready to stencil my project. For the full technique on how to do it, please check out Jennifer's tutorial which you can find on her blog: https://www.jennifermcguireink.com/blog
Here is a video of my process.
And the card I created using the Altenew Deco Wallpaper Stencil. The inks I used are Ultramarine, Deep Iris, Shadow Creek and Lagoon also by ALTENEW. The word "DAD" was die cut from black card stock using the Fine Alphabet die, finishing it with Glossy Accents. The sub sentiment is from the Morning Glory stamp set.
Hope you give this a try! It's so much fun!
❤️
Anna
Supplies: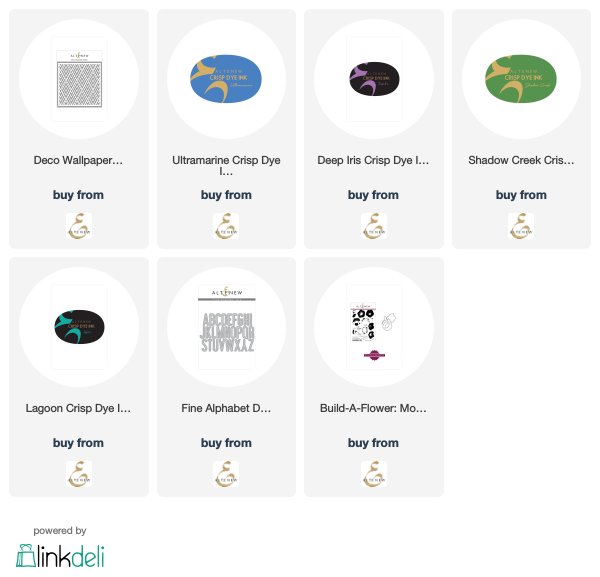 Disclaimer: I am affiliated with some online stores including Altenew & Hero Arts. If you use any of the links above, I get a small commission from these wonderful shops at no extra cost to you. Thank you for your support!