Hello crafty friends! I wanted to hop on and give you one more inspiration before the clock ticks to 2022! And if you have any crafty resolutions, I would love to hear about it in the comments below. I will list my crafty resolutions at the end of this blog post.
The fun and colorful background on this slimline card was very easy to create. I used Hero Arts watercolors and put each color diluted with water in individual mini spray bottles and sprayed them on a panel of watercolor paper cut to 8.5″X3.5″.
Once the panel dried, I taped on the Shooting Star stencil on one side of the panel. Then using a craft spatula, I took glitter gel and spread it on top of the watercolor panel. This gave it a subtle holographic glitter of fireworks.
I took black glitter paper from the Hero Arts glitter paper basics pack and die cut two panels using the Tri-fold City fancy die. I then adhered yellow post-it notes at the back, fussy cut them at the top then layered them on top of the glittery background. But not before I stamped and heat embossed the sentiment with white detail embossing powder. The sentiment Happy New Year is from the Celebrate Everyday stamp set.
I kept the rest of the card fairly simple in order to make the glittery sky the main focus on the card.
Now it's time for my 5 top crafty resolutions for 2022:
1. Shop my Stash! Last year I joined my good friend, V Fairchild, on her #juststashjanuary challenge – for one month we wouldn't purchase anything crafty and just use what we have in our stash. There are a couple of exceptions, new items to use for Design Teams do not count. The only thing you can shop for are glues, adhesives and paper for card bases but only if you are at the risk of running out. I hope you can join us on this crafty January challenge by tagging #juststashjanuary on social media. And for the rest of the year, I will be more mindful of what crafty items I buy.
2. Eco-friendly crafting. I am already very mindful of what I reuse or repurpose in my crafting, like using scraps for adding dimensions in my cards. I also do not buy glitter, just use up what I had already purchased in the past. I also use a lot of colored cardstock scraps for layering dies. I would like to step this up another notch and upcycle items and incorporate into my card making or projects. Watch out for these crafts in the months to come!
3. Upload more frequently on my YouTube channel. This is something I really need to be more disciplined about. So I will commit to uploading at least once a month, gradually increasing my uploads. But I have to remind myself that at the end of the day, if I'm not able to do it.. That's its OK too 😊
4. Teach my craft. I love love love to teach and I enjoy seeing people learn new skills. I will make a commitment to teach more cardmaking classes whether virtually or in-person. My crafty dream was to be an Altenew Educator and be on the Hero Arts Design Team. I am so fortunate to be able to fullfil my crafty dreams in 2021. I would like to help make someone else's crafty dream come true.
5. Destash and purge! It goes without saying I really need to start purging my stash. I do not have a dedicated craft room and my craft space is a desk in the hallway so it's imperative I start clearing my space.
What are your crafty resolutions and goals for 2022? Let me know in the comments below!
Have a wonderful and safe 2022!!
'Til next time!
❤️
Anna
Thank you for visiting my blog. You can also find me on Instagram, YouTube, Pinterest and Facebook.
PRODUCT LIST: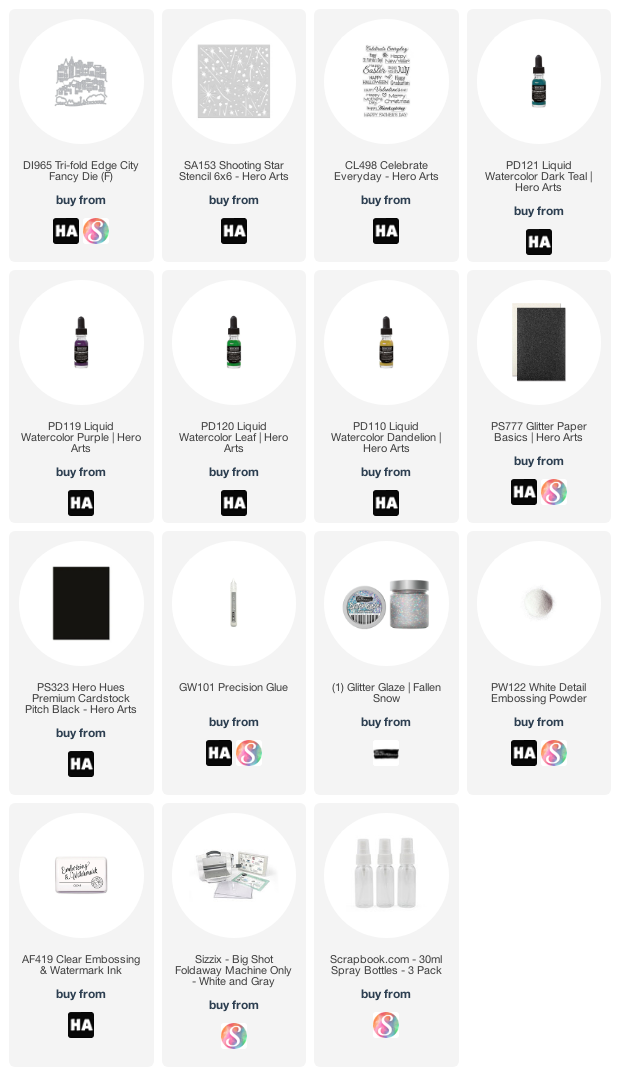 I am affiliated with some online stores including Altenew, Hero Arts, Concord & 9th, Scrapbook.com and Trinity Stamps. If you use any of the links above, I get a small commission from these wonderful shops at no extra cost to you. Thank you so very much for your support! I truly appreciate it!